Earth and Sands Transnational
The Trusted Name In Real Estate Development
Luli Wood Park estate is an Ocean View enclave of unique beauty, grandeur and class. Experience luxurious stunning ocean view estate homes like never before. Giving you that cutting-edge luxury to a new frontier.
What do you know about the Lagos New ShopRite?
Is there a real estate opportunity around the new ShopRite?
With 100% dry solid estate land even under these daily heavy rains. Secure an amazing opportunity that stands the sands of time. Luli Wood Estate- Ocean View Estate- Enjoy nature at it's finest.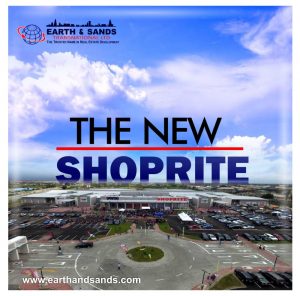 Announcement
What do you know about the Lagos New ShopRite? Is there a real estate opportunity around the new ShopRite? Just like the third mainland bridge,
Read More »