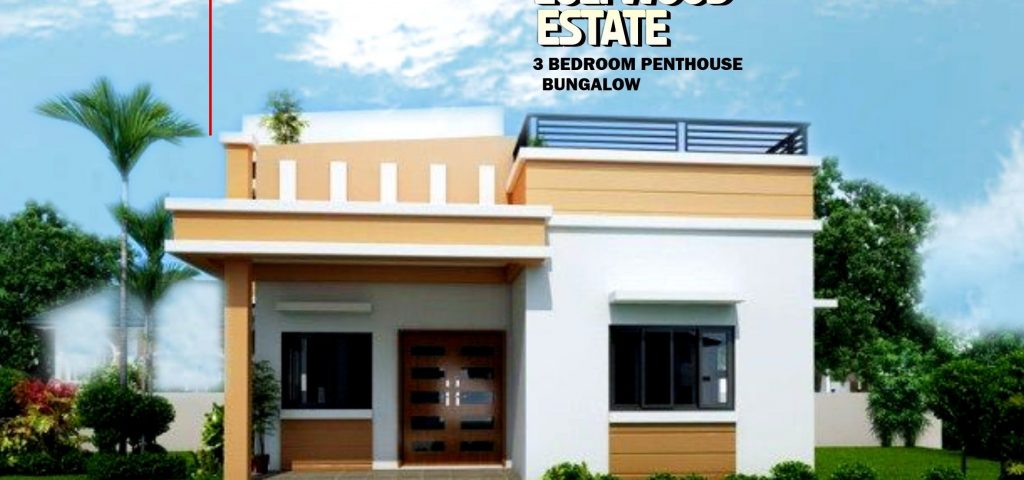 3 Bedroom Penthouse Master Bungalow
Interior & Exterior Price: ₦34,700,000
Exterior Price: ₦26,700,000
Behold nature's greatest wonders, An ocean view estate with modern-day architectural designs in 3 bedroom penthouse master bedroom bungalow design next to none.
With the unbeatable ambiance, redefined luxury, class, solid quality investment, and total peace of mind – Great mouthwatering value for a quality investment.
Buy Luli-Wood Estate Bungalows -Buy peace of mind.
Buy into a money magnet generator in immeasurable quality and affordable real estate with immediate delivery in 6 months upon payment.If your preference is a property overlooking the sea with the same market value
as the famous banana island in another 3years or less? Then you got yourself the best amazing major real-estate deal ever heard of in real estate investment here in lekki.
Earth and Sands has got you covered?
It comes with a Freehold title which makes it totally free of government or non-government acquisition
making Luli Wood Estate Bungalows your first choice perfect destination for quality property investment and immediate development purposes here in Eti- Osa L.G.A of Lagos State.
Why Invest in 3 Bedroom Penthouse Master Bungalow
– Located in close proximity to the new economic hub of the nation's Eti- Osa L.G.A. & Ibeju-Lekki L.G.A
– Unbeatable Proximity to Victoria Island, Ibeju Lekki and the Main Land
– The serenity, ambience and audacious proximity is second to none
– 100% solid dry table land
– Has 3 access routes
– Guaranteed Capital appreciation rate of over 300% annually.
– Available now at a price crash rate
– Delivery in 6 months- (Guaranteed)
Location: Lekki Atlantic Ocean View, Odunsanya-Mopo, Sangotedo, Eti-Osa LGA, Lagos State
Title: Government Approved Excision
Status: Payment Plan Available