We all, to some extent, recognize the potential financial rewards we attain from real estate investing. It goes without saying that there are many benefits of investing in real estate that outweigh the costs, and you as a real estate investor could be earning a steady flow of income to secure financial freedom for the long haul.
Whether you want to quit your mundane 9-5 job and become a full time real estate investor and/or save up for your retirement, you are on the right path to fulfill your financial goals sooner than you might think with Earth and Sands. 
It takes one property with Earth and Sands Transnational Ltd to establish your real estate business and get yourself a reliable source of constant income.
This year definitely looks promising for investors, and your real estate investments will earn you high returns indeed.
The real estate market and the housing conditions are in tip top shape and you can rest assured you will be making money if you invest in the right locations. 
It is a simple equation:
FIND WHERE PEOPLE ARE HEADED AND GET THERE BEFORE THEY DO.
If the economy is growing, the housing market will flourish and there will be an abundance of real estate opportunities to tap into across the country.
Before you set forth with buying your first property, make sure you conduct real estate market analysis and consult a real estate professional.
If you want to reap financial rewards from investing, Earth and Sands has you COVERED. 
You have to make wise and calculated real estate investment decisions in order to grow and diversify your portfolio.
Do not depend on luck to win you money in real estate, there is no magic formula.
It is all about studying your potential investment before closing any deal.
Moreover, if you want to succeed in this industry, you have to know everything about real estate including the benefits you will gain in the short and long term.
So let's get you started: We give you the key benefits of investing in real estate today with Earth and Sands…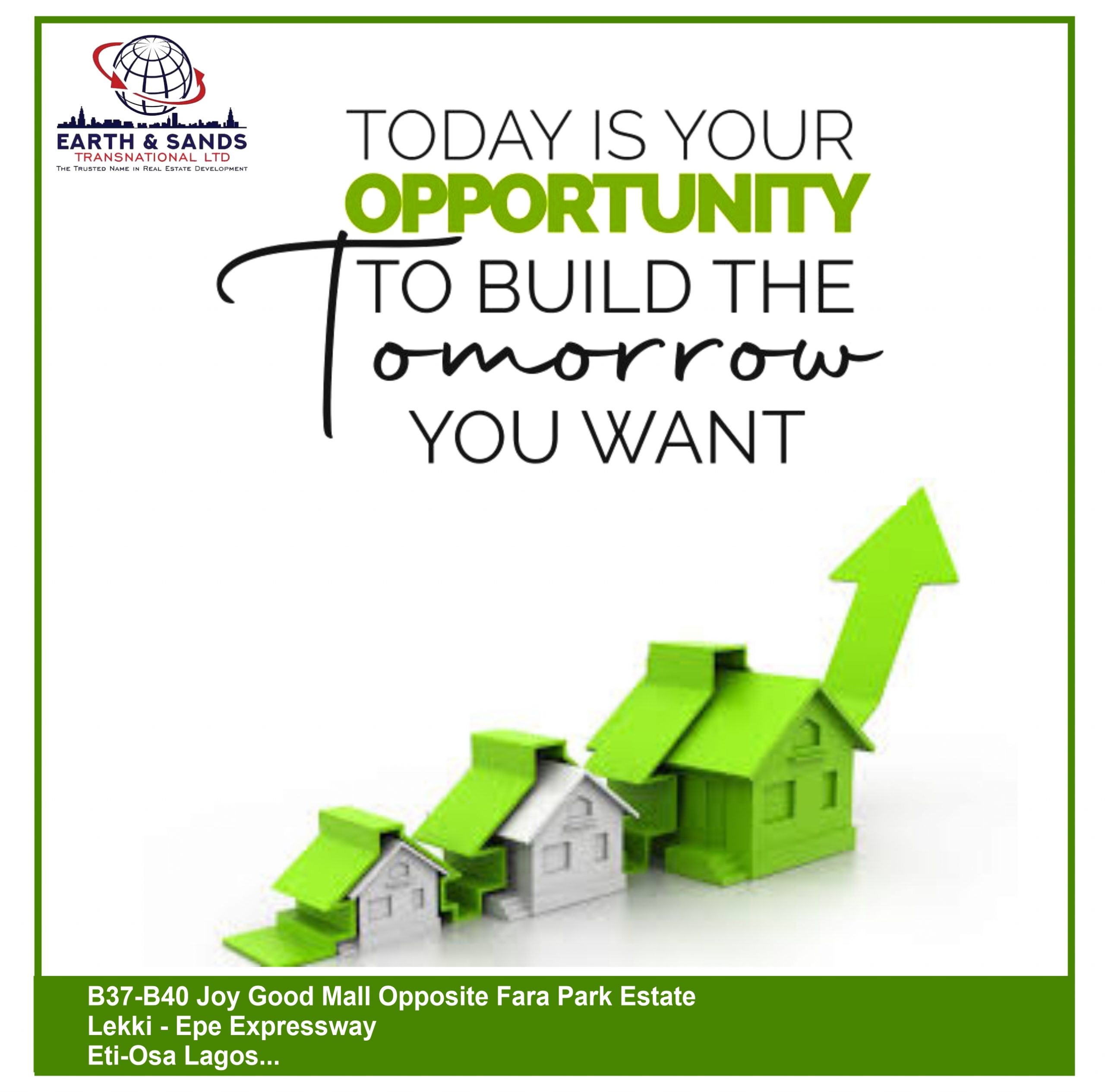 WE WELCOME YOU WITH OPEN ARMS TO EARTH AND SANDS TRANSNATIONAL LTD.